Balcony Fires – What's Happened?
Following the tragic fire at Grenfell on 14th June 2017, the government conducted a complete review of the claddings used on high rise residential buildings.
The result of this review was the introduction of significant changes to the relevant legislation including a combustible cladding ban
Join our Fire Safety Series
A 5-day lunch & learn series to help you understand the current and future fire safety regulations...
Book A CPD
Current Regulations & Compliance
Summary of relevant documents used in compiling our balcony fire safety whitepaper:
1. Approved Document B2: 2013 (fire safety) volume 2: buildings other than dwelling houses (2006 edition incorporating the 2010 and 2013 amendments)
2. BS 9991: 2015 Fire safety in the design, management and use of residential buildings – Code of practice
3. C Holland, M Shipp and D Crowder, Fire safety issues with balconies, BRE Global Ltd 2016.
4. Centre for window and cladding technology, Standard for systemised building envelopes, Part 6, Fire performance, Sept 2008.
5. British Standard EN 1365-5: 2004 Fire resistance test for loadbearing elements-Balconies and walkways.
6. Fire performance data for aluminium extrusion can be obtained from the results of BS 476 Fire Test Series. Subject to a severe fire emerging from an apartment the aluminium would be expected to weaken (and melt at 660 deg. C).
What are Sapphire doing to minimise risk of balcony fires?
In order to better understand the protective effect of soffits on the balcony in the event of a fire, we have commissioned some balcony fire safety testing at the Exova test centre in Warrington. For one of these tests, a full-size balcony Cassette® was constructed to fit the furnace size. This was fitted with class C decking (the least non-combustible product currently used by Sapphire), and a variety of soffit panels were fitted so the relative effect of these could be monitored.
You can learn more about what we're doing by attending a 15min Balcony Safety Presentation.
Sapphire advocate the use of aluminium soffits on all balconies. However, where soffits have been omitted or are perforated (for architectural or cost reasons) there is a clear evidence to suggest the use of class A decking should be considered to reduce the risk of rapid balcony fire development.
Further details can be found in our recently published balcony safety whitepaper. Request your copy below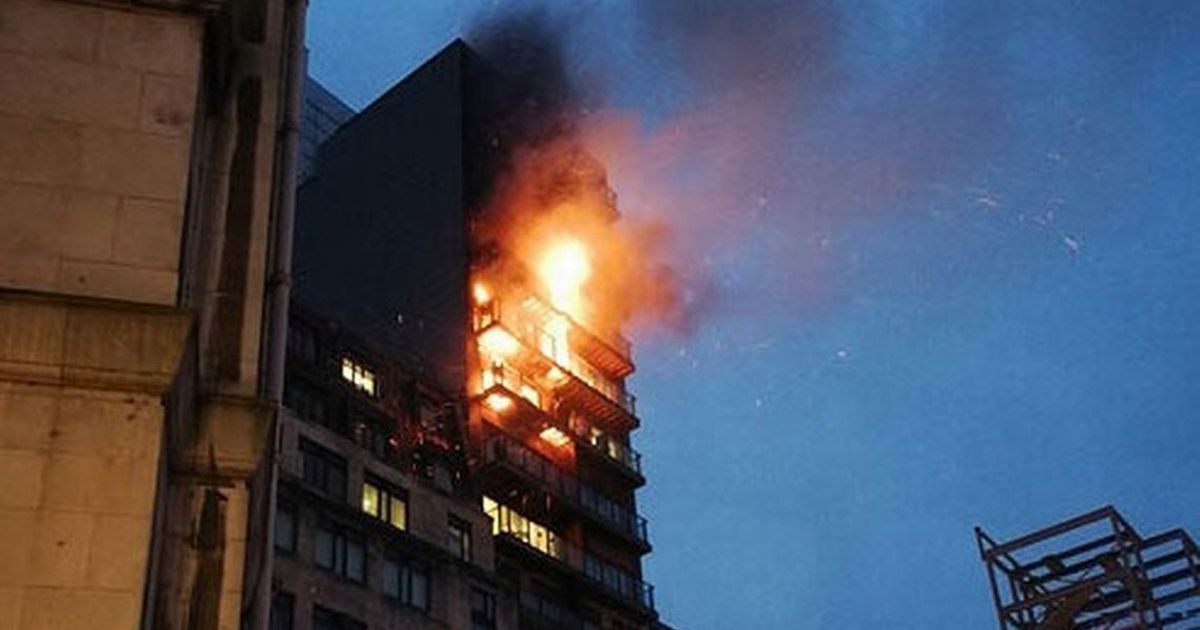 What is the Combustible Cladding Ban?
We have compiled a detailed review of the Combustible Cladding Ban...
Learn More
WHITEPAPER: Recommendations regarding fire safety on balconies in high rise residential blocks.
Due to the increase in balcony fires during June and July 2018, aided by the heatwave, we have completed some in-depth research around the current balcony building regulations, understanding recent balcony fires, common causes for balcony fires and our recommendations to reduce the risk of fire on your balcony(ies).
Needing additional information?
If you'd like more information on our balcony fire research, you can request a 15min presentation, download our fire whitepaper or book a meeting with a balcony fire expert using the form below.